The status of the English language as a global means of communication, the language of choice in the business world, has led to a huge demand for English classes across the world. From South America to Japan, many people learn English from a young age, with their parents aware that knowing the language is important for their child's future. In Japan, for example, English became a compulsory subject in primary schools in 2011. But what of the future in the post-Covid 19 world?
As such, the English teaching industry, otherwise known as TEFL or ESOL, has experienced a boom in recent years, with 250,000 native English speakers finding work in foreign countries teaching their mother tongue.
However, with the arrival of the COVID-19 crisis, the world has changed. International travel restrictions could continue for the foreseeable future, and we may see countries adopt a more insular approach to languages. Can we be confident that the demand for English classes will continue in countries like Japan? What can new English teachers expect when they arrive there?
This article will take a look into what could happen.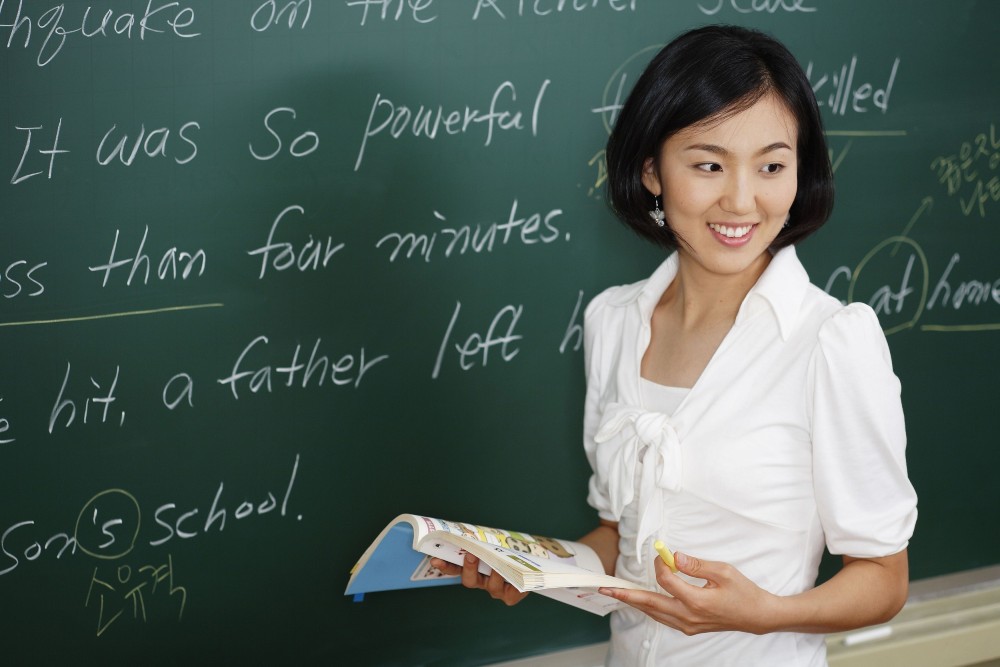 English Teaching Programs
The good news is that many top English teaching programs in Japan look set to continue for the foreseeable future, despite the chaos the crisis has caused.
One of the most popular of those, JET Program USA, still has its recruitment portal open as the company looks ahead to future term dates. Another popular program at the Horizon International School has also employed a special Distance Learning Team focussed around online classes and keeping teachers up-to-date with the latest events.
While the programs try to keep things 'business as usual', they will probably experience a downturn in applications from teachers abroad who prefer not to travel internationally due to the pandemic.
As a result, entry requirements for applicants might be loosened: ECC Japan, for example, simply requires a teacher to hold a bachelor's degree and be a native English speaker, and this could soon become commonplace across the industry as programs seek to recruit more staff.
So, if you're looking to teach in Japan with no experience, it could become easier for you to get your foot on the teaching ladder.
Cultural differences
English teachers arriving from abroad have experienced strong cultural differences in Japan from the very first days of English teaching, and many see the exposure to Japanese culture as a terrific life experience. The country's excellent hospitality for example, and their devotion to perfect manners will impress many visitors. There are even philosophical concepts such as shokunin, which stresses the need to strive for perfection in one's work — it's a big reason why spotless streets and excellent food are so common.
However, some newcomers may experience something of a culture shock. Public displays of affection (otherwise known as PDAs) are frowned upon, as is eating or drinking on-the-go — a common sight in Western countries. In terms of money, tipping is considered rude and gambling is frowned upon — on the web, you can only bet on sports as online casinos are severely restricted — so people who value gambling as a hobby might be disappointed.
There is also a huge emphasis on hygiene. In such a densely-populated country, people are expected to follow strict public procedures such as frequently using wet wipes and wearing a face mask in busy places.
These have intensified following the COVID-19 outbreak, so future English teachers will have to ensure that they are up-to-speed with the latest societal norms before they arrive.
Future English demand
If today's Japanese society is anything to go by, then English will remain the fashionable language to learn.
From a blaze of English usage on social media, to daily Eikaiwa 'English language' TV programs, the language enjoys a great amount of airtime. Rakuten, a hugely popular e-commerce company, adopted an 'Englishnization' approach in 2010 where English became its choice language. 10 years later, its success means it has been adopted on a much wider scale in the business world.
The language's prominence means that it is still in huge demand across the country and a smaller supply of English teachers could mean that they become prized possessions for companies and language schools.
Places to teach
When we think of Japan, the high-tech industry and bustling streets of Tokyo typically spring to mind. The capital does offer the most English teaching jobs due its huge population and English student market, and this is unlikely to change any time soon.
That said, it's worth looking at some alternative cities which could offer very similar benefits to Tokyo, but in a less stressful (and expensive) atmosphere. The nation is full of growing cities eager to compete with the capital, and one of these is Fukuoka. Already offering plenty of opportunities with a population of 1.5 million, the city is seeking to expand under its young mayor into the 'Seattle of Japan'. It's less polluted than many big cities, and is famous for its laid-back nature.
Tsukuba, is another option which is located just a two-hour train ride north of Tokyo. Known for its academic nature — its nickname is 'Science City' and the cityscape is built around the university — there is always a supply of English schools looking for new teachers. New teachers would experience the best of both worlds — within commuting distance of the capital and also the pleasant natural surrounds of Tsukuba's green spaces.
Future English teachers won't be short of options should they choose Japan as their next destination, but they should remember that it's not all about Tokyo!
So, while it is worrying to think of the effects of the COVID-19 crisis in the future, many industries will try to carry on as normal following the outbreak. English teaching in Japan looks like being one of these, and with superb, modern cities and a healthy demand for the language, the trend for English learning looks set to continue for some time yet.