Despite being a progressive and tech-led nation, the level of productivity in Japan remains far below that of its international competitors. In fact, Japan's per-hour labour productivity in 2018 was just $46.8, which is less than half the $102.3 level in Ireland and roughly 60% of the $74.7 mark in the US.
There may be several reasons for this, including the surprising lack of digital transformation in the country. Two decades after Japan rolled out an ambitious plan to go digital, the Covid-19 crisis has exposed Japan's deep-rooted technological shortcomings and failure to embrace the innovative concepts of the digital age.
One of the main challenges facing technological adoption may be the Japanese culture, with concepts such as 'Hanko' preventing some from transitioning to a new way of working. We'll explore this in the post below, while asking whether this trend is likely to change in the future.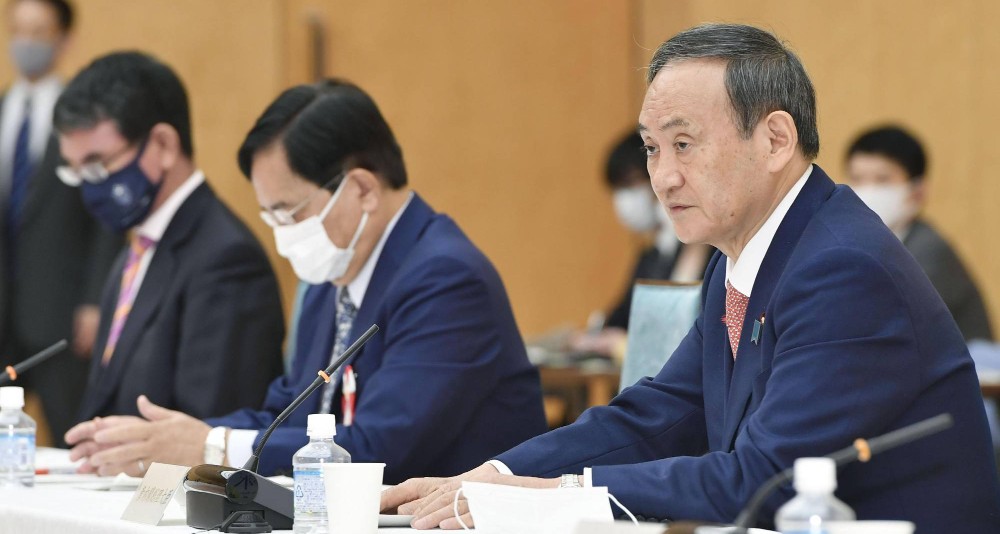 Japan Prime Minister Yoshihide Suga (right; photo: Kyodo/Japan Times)
What is Hanko and how is the Landscape Set to Change?
A hanko or inkan (these terms can be used interchangeably) is essentially a carved stamp that can be used in any circumstances where an individual or company representative needs to sign or initial a document. This type of unique and identifying stamp has a diverse range of applications, from signing multi-million pound documents and ushering in new laws to signing for a parcel on your own doorstep.
The widespread use of hankos in 2020 is indicative of the population's reluctance to change and embrace digital technology, and it has prompted the newly-elected Prime Minister Yoshihide Suga to draw up plans to outlaw the use of unique stamps. This will start by forbidding the use of hanko seals on administrative documents and agreements, a tradition which the current government has labelled as outdated and increasingly dangerous given the omni-present nature of the Covid-19 pandemic.
The move, which is the first part of a wider governmental push to improve bureaucratic efficiency and productivity, is expected to lead to more public services being made available online while blazing a trail for operators in the private sector to follow suit. The policy is also built on the understanding that the government must take responsibility for reducing bureaucracy and embracing digital technology on a broad scale, if it's to enhance the nation's productivity levels and bring this in line with accepted G7 levels.
Can Japan Finally Realise its Tech Potential?
As we've already said, Japan is lagging behind its rival nations in terms of labour productivity, with the country ranking 21st by this metric amongst a total of 36 members within the Organisation for Economic Cooperation and Development.
There's a clear correlation between low labour productivity and a lack of digital transformation, as it's currently estimated that less than 12% of administrative work in Japan is transacted online. Estimates suggest that this could ultimately cost the government and private sector firms 323 million working hours per year, unless there's a widespread technological reform and concerted push to drive digital transformation in the region.
This will require a series of small but actionable changes, such as the widespread adoption of switch-mode power supplies (SMPSs). Not only is this technology becoming increasingly affordable, but it's also known to forge the backbone of the IoT devices that are key to successfully creating and sustaining digital economies.
Increasingly compact SMPSs can be sourced easily and cheaply from suppliers such as RS Components, while they have a huge range of applications in a modern economy that's looking to embrace digital technology. From expats Brits who teach and work to freelancers across a range of marketplaces, SMPSs can boost productivity across the board by providing a longer and more sustainable power supply that's now more accessible than ever before.
Make no mistake; this type of measure and the removal of hankos is crucial if the Japanese government is to achieve its stated objectives, and if Japan itself is to become the digital powerhouse that it imagined more than 20 years ago.