Could you use a little boost in your English language skills? Do you need a fast track to score a 7.0+ on an IELTS or need to prep a dissertation? Are you faced with a job opportunity that demands perfect English? These are common situations English learners face. First, realize that language is a skill that can always be improved - even for native speakers.
No matter whether you're a beginner who needs to get to a basic conversation level or an advanced learner who needs to fine tune some expressive language, having options at hand will go a long way in getting you the results you need. So if you're bored with the standard drills and classroom routines, we have an answer for you. We have put together 4 tips how to improve English to get you to the next level.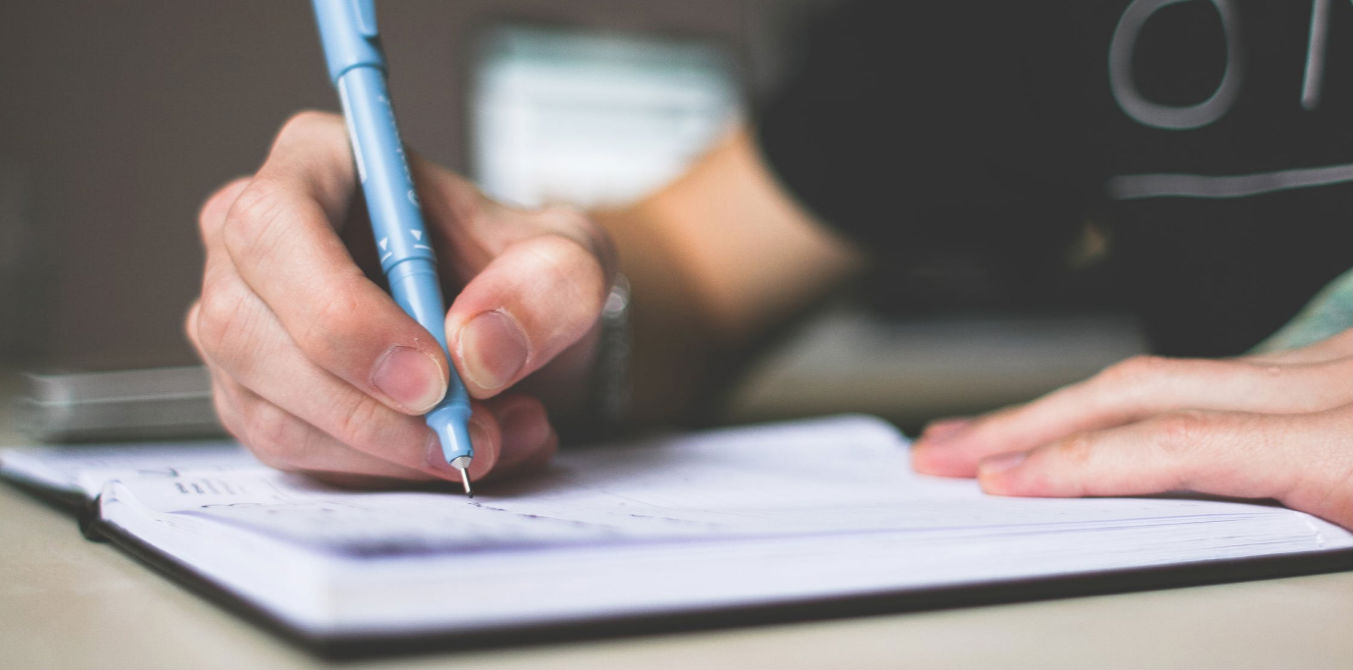 Improve your skills by thinking in English
Just because class is out, that doesn't mean that learning stops. Using your inner voice to improve your English is a great tool at your disposal. And the best part is, no matter where you go, it's always there! As you go through your daily routine, start translating your thoughts from your native language to English.
For example, while shopping for clothes, you can use your inner voice to tell yourself about the impressions you have of a certain design or you like or dislike a particular outfit. It also helps to keep a notebook handy. If you find words in your native language you do not know how to say in English, write them down! This is one of the best ways to learn practical vocabulary you need in daily life.
Read and write in English
Like any skill, the more you use it the better you get. Many international students in the UK start writing a diary so they use English sentences in school daily. A diary is a great hobby that allows you to review your own progress and note how your sentences have developed over time. You should also invest some time in taking a course in literature. An academic course will expose you to new ideas and methods of using language you may not be familiar with. It will also improve your writing.
If you ever get stuck, you can even opt for a custom literature review writing service to get a top-quality example of how to write in English. You can even attempt to write your own papers and have professionals review your work and improve upon it before submitting it for grading.
When reading English literature, take note of when it was published and where it originated. English is a living language that has changed rather a lot through time and 19th century works may use some outdated phrases in comparison to modern speech. Furthermore, if you're prepping for exams, the differences between British and American language may make a slight difference (this article was written in American English).
In the workplace, however, such differences are typically not considered. In practice the primary differences between the two are pronunciation, a few spelling differences, and vocabulary preferences i.e. truck vs. lorry or garden vs. yard.
Find English speaking friends
Even if you don't live in an English speaking country or have a large diaspora of expats in your area, the Internet has brought people closer together. Many teenagers play online games and communicate with other gamers in English, and many web forums exist where people interact in English as well. Another tool is dating sites.
Many language learners sign up for meeting sites for strictly platonic purposes. You can fill out a simple profile without disclosing too many details and start chatting away at your leisure. Plus it's a really fun way to communicate. You're sure to interact with interesting people from all walks of life and can be as serious or fun loving as you like.
Study song lyrics and watch popular TV programs
With this one you have to be a bit careful as musicians aren't known to be the most grammatically correct in their lyrics. But popular songs and shows are some of the best ways to learn expressive language. Like literature, do consider when the work was published. For sure you don't want to sound like you're stuck in the 1980s, unless of course you're going to a retro party.
Another advantage of learning expressive language from pop culture you can see how phrases are used. Often students learn idioms from a text-book without having a visual of who is using them. For instance, you probably wouldn't want to use some hip-hop slang during a business meeting. Through music and TV you can decide whether you identify with the expressions.
So if you're looking for a quick way to get your language up to speed take advantage of these 4 tips. With a little bit of practice and you'll be ready to meet your language goals in no time. Just remember to put your best effort and you are sure to succeed.